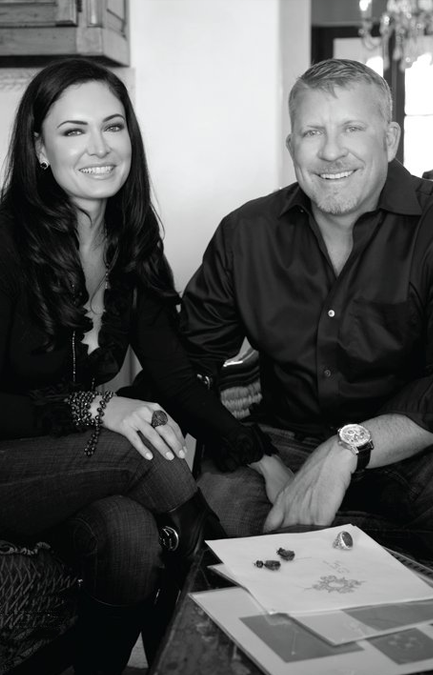 Couture jewelry designer, Michael Beaudry, welcomes you to experience the Beaudry Flagship Salon at Montage Beverly Hills. Michael, known for creating one-of-a kind, hand crafted diamond and platinum jewelry is a veteran award winning jewelry designer and a master diamond cutter. His design work in jewelry and home décor is collected and sold internationally through high end retailers and seen on HGTV, Bravo and QVC channels.
The Salon was designed by Michael and his wife Laura Beaudry in concert with renowned architect Thorning Little to be the jewel box of the hotel. The European architecture is the perfect showcase of Beaudry jewelry, which is meticulously crafted using old-world techniques at the Beaudry studio in LA. Only the finest cut diamonds are selected for each hand crafted setting and no two pieces are alike. When completed each piece is signed and numbered and presented with the original watercolor.
In addition to jewelry and Swiss made timepieces, the Beaudry Home collection (aka jewelry for the home) is featured and available for purchase, from the candles to the chandelier! Michael and Laura invite you to visit the Salon and experience the Beaudry jewel box – first hand.